MinnWest Technology Campus
A BRIEF HISTORY
1912-2003
The MinnWest Technology Campus has a proud history as one of Minnesota's oldest, state-owned and operated healthcare facilities, originally constructed in 1912.
At the height of its operations, this historic healthcare facility provided hundreds of jobs, cared for hundreds of patients and created a strong foundation for our local economy.
2004-2005
The state began implementing changes to its healthcare delivery system that would eventually relocate or cut most of those jobs, leaving many of the buildings on campus empty and idle.
Behind the scenes, local business owners and economic development leaders were busy discussing one of the most innovative, yet risky projects ever undertaken in our area's business history.
2006
The 100-acre property, which is now called the MinnWest Technology Campus, was purchased from the state of Minnesota by a family of private technology and agrigulture businesses in Willmar. The transaction was made possible by a groundbreaking collaboration between city, county and state government entities. In fact, some have said that the re-purposing of this immense property from a state-owned facility to a privately owned business community is one of our region's largest and most successful "green" initiatives.
2006 - 2008
Phase I: Investing in the Future Phase I Highlights:


INFRASTRUCTURE INVESTMENT:
$6.25 Million

ADDED AMENITIES:
Data Center & Cafeteria

GROWTH:
12 Business Tenants, 200 Full-Time Employees

PARTNERS:
2 Visits From Governor, Started Talks With U Of M
The MinnWest Technology Campus invested over $6.25 million in massive remodeling and renovation projects that transitioned this beautiful, historic facility into a high-tech, high-functioning home for its key "anchor companies." A small business hub was also established in the Multi-tech building. Our work gained the attention and respect of our Governor, the University of Minnesota, and others interested in advancing Minnesota's bioscience and technology communities.
2009 - 2011
Phase II: Building on Success Phase II Highlights:


INFRASTRUCTURE INVESTMENT:
$4 Million

ADDED AMENITIES:
On-Campus Daycare

GROWTH:
28 Business Tenants, 328 Full-Time Employees

FEATURED NEW TENANTS:
Cargill, Inc.
The MinnWest Technology Campus began building on the success of their existing tenants to attract new companies, establish a reputation among industry professionals and seek out key partnerships with city and state entities. Phase II growth surpassed all projections, bringing total business tenants to 28 and full-time employees to 328. Phase II investments in campus buildings, amenities and infrastructure topped $4 million by the end of 2011.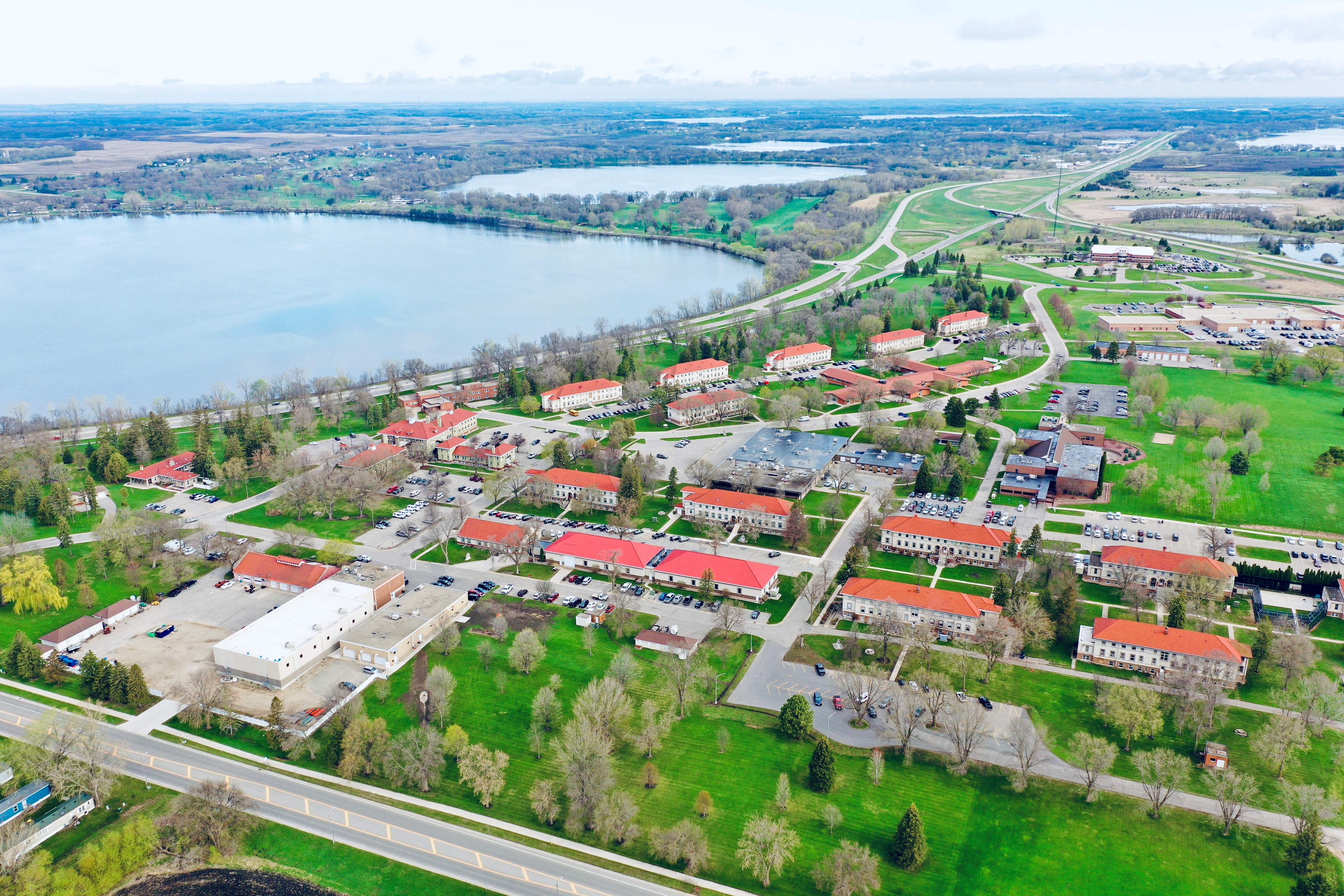 2011 - 2014
Phase III: Realizing a Vision Phase III Highlights:


INFRASTRUCTURE INVESTMENT:
$5 Million

AMENITY ENHANCEMENTS:
Auditorium, Cafeteria, Meeting Spaces

GROWTH:
35 Business Tenants, 450 Full-Time Employees

VISIT FROM:
Governor Dayton
The MinnWest Technology Campus achieved recognition as a place where companies can innovate, collaborate and succeed. To realize this vision, Phase III efforts were focused on nurturing the collaborative potential of our campus community, recruiting companies that are poised for new growth, and making further investments that enhance our facilities and reputation.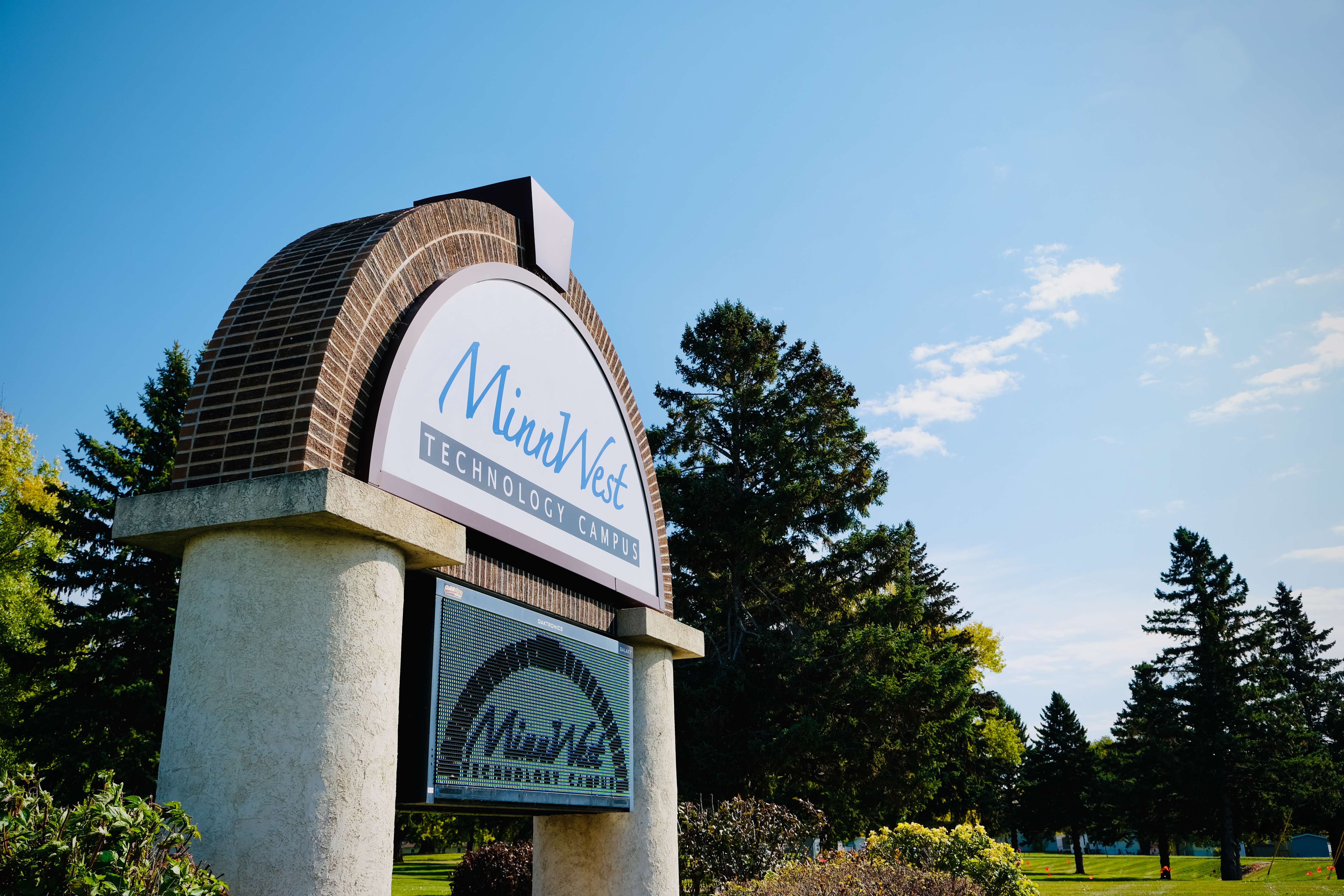 2015 - Today
Phase IV: Making an Impact
Today, we're making an impact – a significant, lasting, and far-reaching one. It is our campus companies who are driving Phase Four, which is all about the collective results of our innovation and collaboration in our community, our region and our world. We are consistently finding new ways to improve and build upon our great foundation.
Keep up-to-date on what's happening on Facebook: https://www.facebook.com/MinnWestTech